A Holistic Referral-Based
Interested in one of our
FREE Guides?
Our focus is on the wants and needs of retirees, and those seriously preparing for retirement. Since 1998, we have developed the expertise and acquired the resources to help you design a holistic Retirement Plan based on your individual circumstances.
At Visper Retirement Solutions, we help you achieve the peace of mind of a worry-free plan to manage your savings, protect your assets, guarantee that you can support your lifestyle for the rest of your life, and preserve your estate.
Serving Retirees and Those Seriously Planning for their Retirement Since 1998...


A Better Business Bureau
A+ Rated Firm
We will listen to you carefully so we can show you the options that will give you what you want, rather than give you an opinion based on what we think you should want.
We will never apply any pressure or try to rush you to make a decision. We find out what's important to YOU. We can then make you aware of options that can help you, and advise you of the benefits and features of each option, as well as any potential drawbacks.
We will always put your best interest first, even if that means not doing any business together.
We will always provide you the very best service possible. Once you become a client, we consider that to be a lifetime relationship.
We can help you design your own Personalized Retirement Income Plan. This includes choosing your most advantageous Social Security and/or pension filing options. And, since most of us will not be able to maintain our desired lifestyle solely from Social Security or pension income alone, we can help you determine the best strategies for you to supplement those income sources.
Visper Group has a relationship with Visper Wealth Management, which offers advisory services and professional portfolio management. To learn more please visit visperwealth.com
Legal Services are provided by Attorneys Chris Sharry and Jeff Monfette of the Sharry Monfette Law Office. They are Elder Law specialists, and have been admitted to the National Academy of Elder Law Attorneys (NAELA).
We encourage our clients to focus first on their Retirement Income Plan, since a comfortable retirement is not possible without the certainty that you will be able to maintain your desired lifestyle throughout all of your retirement years.
Social Security & Tax Planning Workshop
Learn how you may maximize your Social Security Income, reduce taxes, and structure your savings to keep you from running out of money in retirement... 
At our educational workshop you will discover:
How to reduce your taxes in retirement...
When to claim your Social Security benefits and receive the highest income...
How to structure your retirement savings so you never have to worry about running out of money...
The top 3 mistakes in retirement and how to avoid them...
Common misconceptions about retirement planning...
Come learn how choosing the right Social Security option, and how and when to draw on your retirement accounts in a tax efficient manner could save you thousands of dollars.
A successful retirement is all about planning. If you are over 50 and don't have a retirement plan, you should definitely construct one and start following it. The reason is not because a recession is coming at any time. Instead, the reason to start following a good retirement plan is because it enables you to not worry about a recession.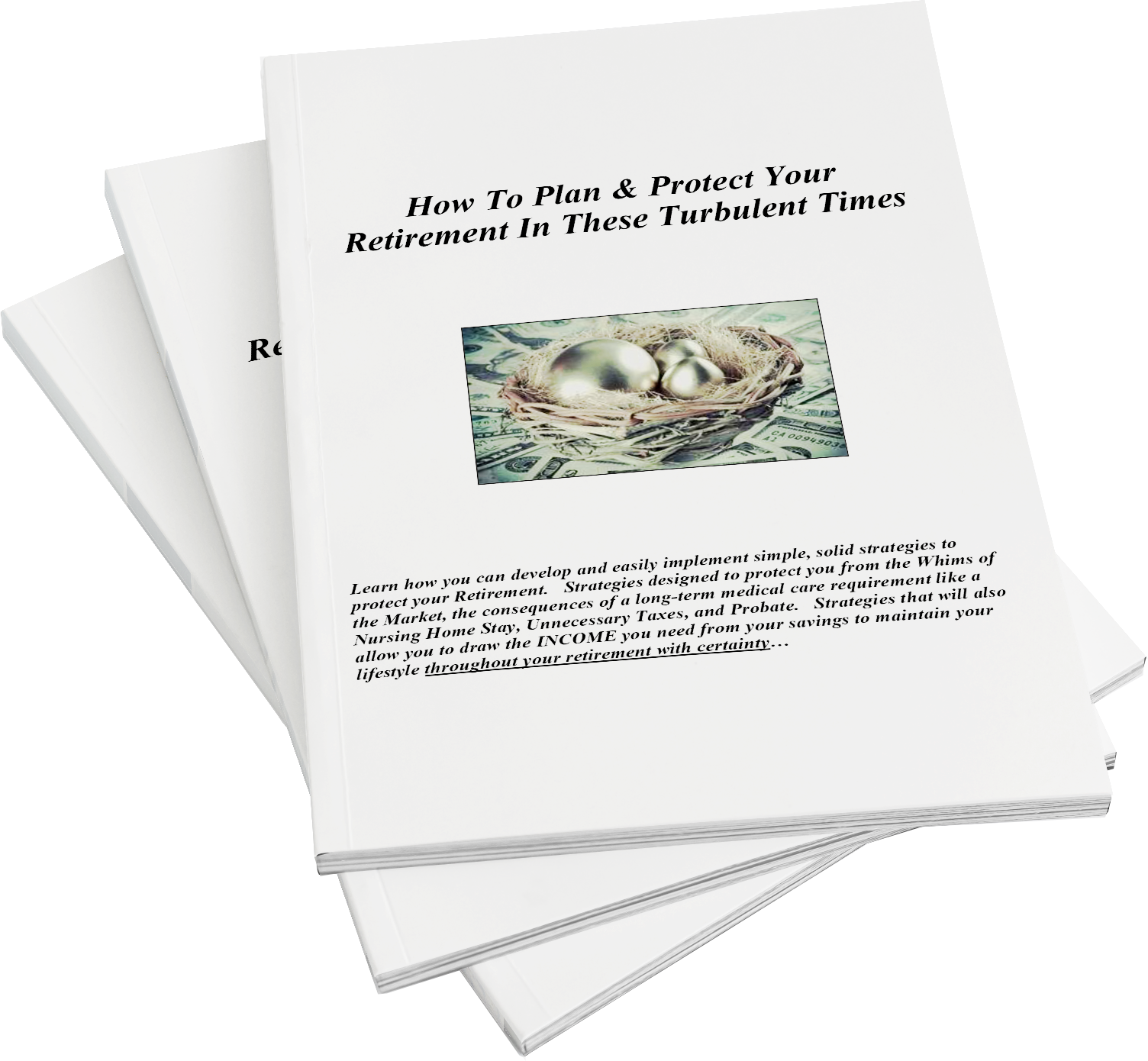 How To Plan & Protect Your Retirement In These Turbulent Times
As your career winds down, consider incorporating a proven wealth preservation strategy to protect your nest egg and generate income for life. To request a complimentary copy of the guide, click the link below.